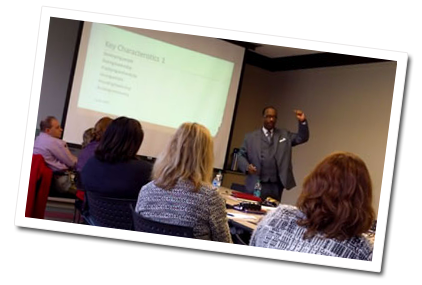 Dr. Mitchel Nickols, as principal keynote and conference speaker, brings to your organization the unique communication skills to inspire, inform, and motivate your audience, whether they are at colleges, universities, conferences, or workshops. He holds a Ph.D. from the University of Pittsburgh, speaks to diverse populations, has mentored more than 400 professionals in both the public and private sector, and has more than 20 years of experience as a  graduate and undergraduate school professor. Many of his students come from a cross-section of organizations in fields that aid in Organizational Development, Organizational Leadership, Community Asset Building, Human Services, Human Resources and Academic Achievement that will help them succeed.
A proven executive, he has produced/hosted  "A Nickols' Worth" that has been seen nationally on the CTV Network, winning 5 national awards, and is also an award-winning newspaper columnist.
He faced failure in school and life, but now help others Overcome Hurdles and Map the Steps for SUCCESS.  Contact Dr. Nickols to speak to your audience. He is available especially to colleges and universities, for campus appearances and workshops, including graduation speeches, and student orientations.
We are excited to hear from you! To begin the process of bringing Dr. Mitch Nickols to your organization, please call 724-396-0834 or fill out the form on our Contact Us page.
Programs:
Understanding Organizational Culture
Strengthening the Internal Mission and Vision
Diversity, Equity, and Inclusion
Leadership Communication
Multiple Generations in the Workplace
Executive Leadership Foundations
Questions Every Leaders Must Ask
Going from Good to Great
Unwritten Rules in the Workplace
Toxic Behavior in the workplace
What Leaders Do versus Managers
Extraordinary Leaders
Building an Effective Team
Emotional Intelligence
How to Succeed in life by making the right choices
Leadership Development: Using What You Have
Team Development and Avoiding Key Team Dysfunctions
Ethical Decision Making in the workplace
Managing Your Time Effectively
Working with Difficult Staff Members
Taking It to The Next Level with SMART Goals
Servant Leadership (Why Leaders Eat Last)
Bullying in the Organization