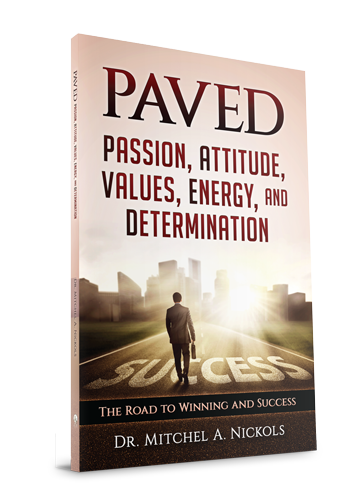 PAVED Passion, Attitude, Values, Energy, and Determination
PAVED represents an acronym that began to develop months ago when asked to provide professional development and the continuation of work with executive clients. My main attempt in this book is to infuse the reader with the emergence of Passion, awareness of Attitudes, embracing of core Values, refueling of Energy, and Determination to not only maintain previous gains, but to reach for new heights personally and professionally. The newly created PAVED Model becomes the basis for readers to first discover or rediscover all that matters and returns them to the place which expands their own purpose in life, and show how to enhance the lives of others around them. You will know how to stay fully charged to win again and again on this road to winning and success.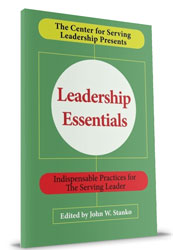 Leadership Essentials: Indispensable Practices for The Serving Leader
Co-Author
Since 1995, Geneva College has offered the Masters of Science in Organizational Leadership (MSOL) degree. More than 1,000 people have graduated, helping to raise the leadership skill in Western Pennsylvania and around the world. In 1997, the MSOL program partnered with faculty member Dr. John Stahl-Wert, to sponsor The Serving Leader conference, which has attracted thousands to hear speakers like Ken Blanchard, Henry Cloud, Frances Hesselbein and others. Now The Serving Leader has formed The Serving Leadership Institute, under Dr. Stahl-Wert's direction. MSOL faculty and members of The Serving Leadership Institute join in this book to reflect on the five behaviors of The Serving Leader and how they have applied them in their own work and classroom settings. Beyond that they present seven essential practices that supplement and complement The Serving Leader characteristics. This book will help you better understand and apply the practices required to be an effective Serving Leader in the 21st century. Whether you are a leader or an aspiring one, this book breaks down the essential traits you need.